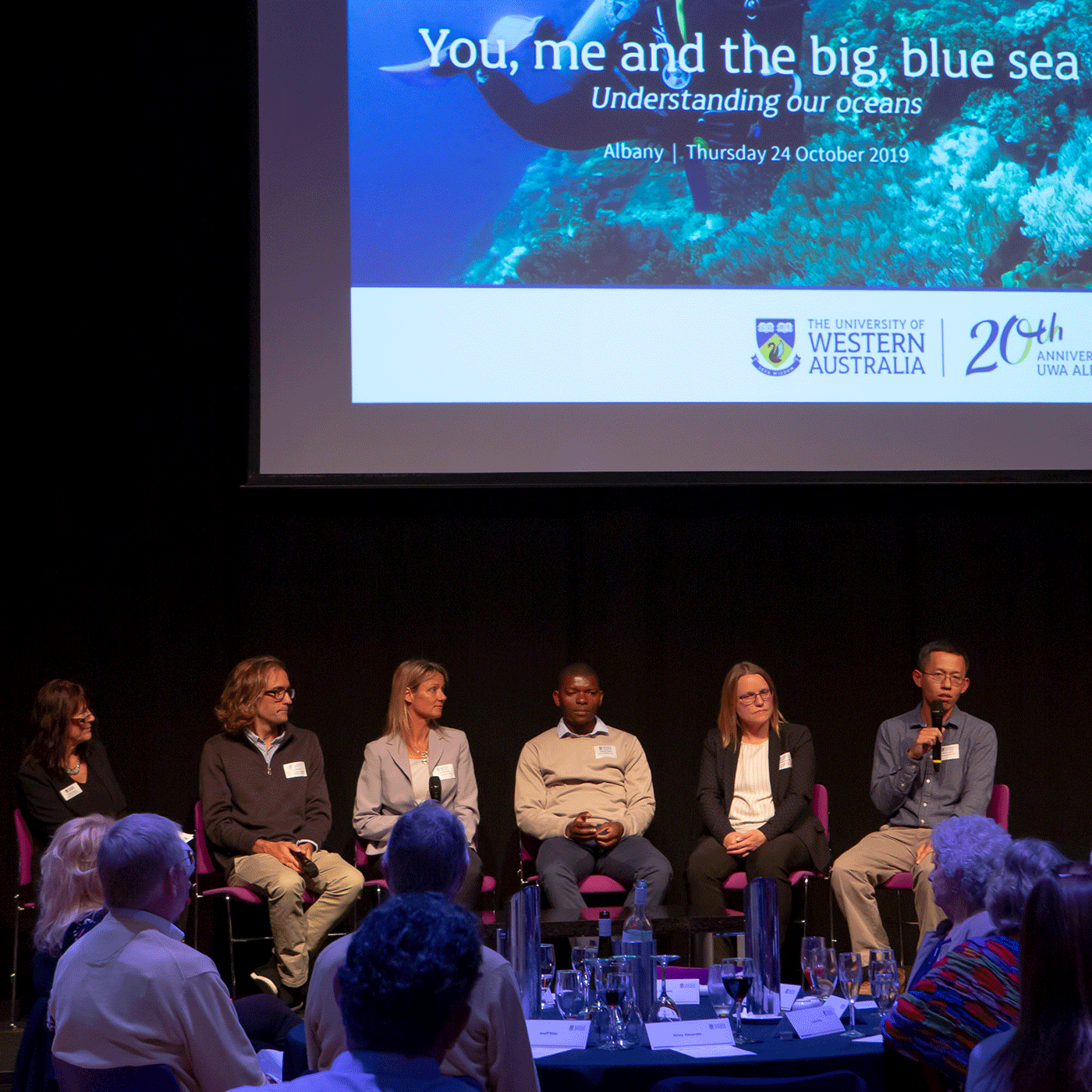 Long-loved for their abundant bounty, oceans comprise some 71% of the earth's mass and are rising. At once benevolent and ferocious, there is no doubt they play a critical role in our lives and in the future of our planet.
 
Gone are the days when oceans could be taken for granted for fun, food and transport. And while we have learned much about harnessing their power, there is much more to understand. 
 
Science is key. Join Dr Mark Buckley, Dr Wiebke Ebeling, Kirsty Alexander, Thobani Hlophe and Adi Kurniawan for an insightful panel discussion on oceans, ecology, energy and more.