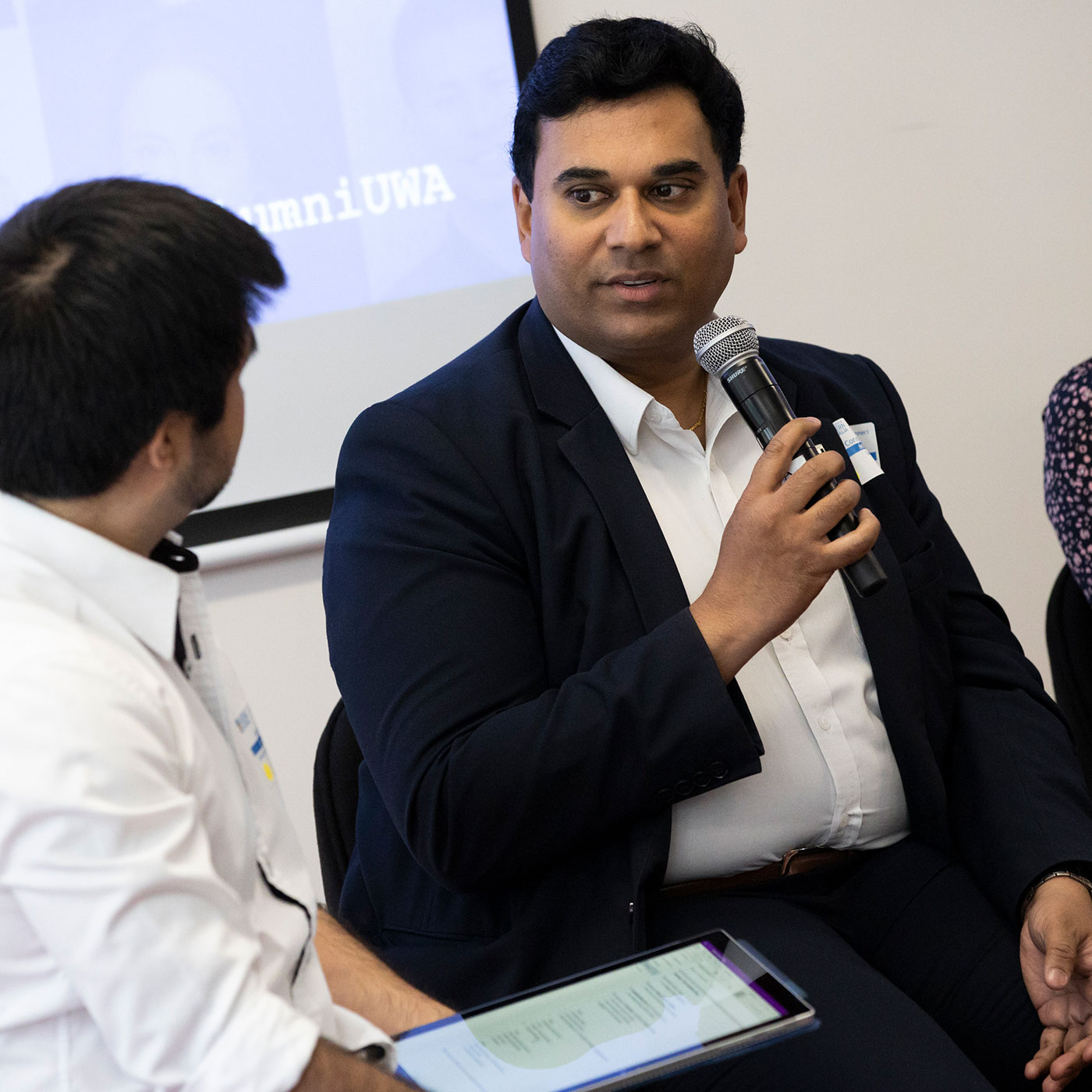 Whether you choose it or it chooses you, change can be a challenge.  Fear and the risk of failure often keep people stuck on the cusp, afraid to act. What makes the difference is filtering out the noise until only the opportunity remains. 
These alumni have embraced, even pursued, major career changes and learned what coming out the other side meant to their careers and their lives.
Panellists:
Sandy Anghie LLB, BCom '97, BEnvDes '11, MArch '14
Architect | Project Manager Historic Heart of Perth
Conrad Pires MBA '16
Lead, Space Hub Perth and CEO, Picosat Systems
Emma Woods MBA '18
Business Analyst, Velrada
Lyndsay Potts BA '90, BA(Hons) '91, MPsych '85
General Manager, Lee Hecht Harrison 
Moderator
Aaron Yeak BCom, BE '08
Owner, F45
This presentation was recorded at UWA CareerConnect.